Inventory Management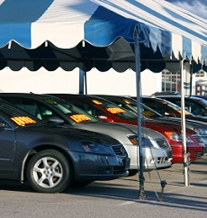 Car-Ware Inventory Management is a powerful and flexible module that allows all inventory tasks to be performed in one location.
Maintaining your inventory on multiple sites can be tedious and time consuming. With Car-Ware's Inventory Management module you can add an unlimited number of vehicle images, decode vin information, and add vehicle options all from one easy to use screen.
Publish your inventory to your web site, craigslist, AutoTrader, Cars.com, ebay motors, or any one of hundreds of online sites all with a click of a button. Or use our automated option that updates your inventory with no intervention on your part. Integration with CarFax ensures you always have vehicle history at your fingertips.